Are you ready to get into the spooky spirit of Halloween? Look no further than our Halloween Movie Bucket List! Whether you're a horror aficionado or just looking for family-friendly Halloween specials, we've got you covered.
From classic films like Hocus Pocus to modern favorites like Get Out, our list has something for everyone.
As an added bonus, we've included two Halloween movie printables that will make your movie nights even more fun. So grab some popcorn and dive into the ultimate Halloween movie marathon!
This bucket list of Halloween movies includes many that will give you sleepless nights and have you double-checking the locks on the doors.
If you are looking for the best Halloween Movies that are not scary, we have a list of those, too.
Classic Halloween Movies
Halloween (1978)
The Invisible Man (1933)
Bride of Chucky (1998)
Scary Movie (2000)
Thirteen Ghosts (2021)
Get Out (2017)
Psycho (1960)
Jack-O (1995)
The Hills Have Eyes (2006)
Rosemary's Baby (1968)
Friday The 13th (1980)
Carrie (1976)
The Craft (1996)
The Sixth Sense (1999)
House of 1000 Corpses (2003)
Scream (1996)
Jeepers Creepers (2001)
Idle Hands (1999)
The Shining (1980)
The Exorcist (1973)
Paranormal Activity (2007)
Practical Magic (1998)
Rocky Horror Picture Show (1975)
The Omen (1976)
Texas Chainsaw Massacre (1974)
Night of the Living Dead (1968)
Child's Play (1988)
The Blair Witch Project (1999)
The Fourth Kind (2009)
The Witches of Eastwick (1987)
There are so many to choose from!
Streaming Halloween Movies
I don't know anyone who has cable anymore. Everyone buys subscriptions to streaming services.
Peacock has a great assortment of Halloween movies. At the time of this article's publication, they had a plan for $6 a month. You can't even go to the movies for 6 dollars!
Sling is another streaming option. Their $20/month plan includes Freeform and Disney, so you would get all of the Halloween movies that they run.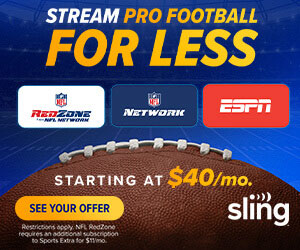 Family-Friendly Halloween Movies
Hocus Pocus (1993)
Beetlejuice (1988)
The Addams Family (1991)
The Little Vampire (2000)
The Witches (2020)
Casper (1995)
Curse of Bridge Hollow (2022)
Under Wraps (1997)
Goosebumps (2015)
Halloween Town (1998)
Ghostbusters (1984)
Little Monsters (1989)
Ernest Scared Stupid (1991)
The Haunted Mansion (2023)
The Scream Team (2002)
Tower of Terror (1997)
Animated Halloween Movies
Frankenweenie (2012)
Coraline (2009)
Happy Family (2017)
ParaNorman (2012)
The Boxtrolls (2014)
It's The Great Pumpkin, Charlie Brown (1966)
The Nightmare Before Christmas (1993)
Monster House (2006)
Scooby-Doo and The Goblin King (2008)
COCO (2017)
Hotel Transylvania (2012)
Halloween Movie Checklist
Kids love checklists! And, it's a great way to keep track of which Halloween movies you've watched and which ones you're putting on your schedule next.
Halloween Movie List Printable
Blank Halloween Movie List to Fill in the Blank
If you don't like these suggestions or wish to add in some of your own, here is a fun Halloween Movie List Printable that you can personalize.
Don't forget to check out our list of Non-Scary Halloween Movies. Not everyone likes to be scared, and that's ok too!